Author Archive
Engineering Specialties:
Design
Structural
Sustainability
Biography
Werner Sobek was born May 16, 1953 in Aalen, Germany. He studied architecture and structural engineering at the University of Stuttgart, earning his PhD in 1987. In 1992 he founded his company, Werner Sobek Engineering and Design, and since 1994, he has been a professor at the University of Stuttgart, researching in structures and other concepts(1).
He has gained a reputation for his work in sutainable design and energy-efficient buildings. Among his philosophy, he believes environmental efficiency is not a goal in itself but simply a by-product of good building. He also asserts that a better understanding of engineering will open up entirely new possibilities for architects' thinking and designs (2).
Selected Projects


Sobek House (R-128), Stuttgart, Germany


H-16 Residential House, Tieringen, Germany
Sources/Additional Information:
(1) Werner Sobek's official website, with pictures and details of all projects (in English)
(2) Dwell profile on Werner Sobek
(3) Sobek's 2008 Lecture at MIT Campus: "High-Eco-Tech: Building Avant la Garde"

Werner Sobek Engineering and Design
Main Office: Stuttgart, Germany – Albstr. 14 70597
Additional Offices:
Cairo, Egypt
Dubai, UAE
Frankfurt, Germany
Moscow, Russia
New York, USA
Number of Employees: 350
Engineering Specialties:
Structures
Facade
Sustainability
Design
Architecture
MEP
BIM
Fire Safety
History
The Werner Sobek Engineering and Design firm was founded 1992 by its namesake owner, architect, and engineer Werner Sobek, offering services in structural engineering, design, and sustainability. Having grown to over 200 employees, the firm works on all types of buildings and materials, having designed and worked on bridges, high-rises, offices, airports, a tent for the Pope, automobile exposition structures, industrial design products, and even furniture(1).
The firm places special emphasis on lightweight load-bearing structures, highrise buildings and transparent facade systems, some among the projects mentioned above(1). In the last decade, they have also designed and six private residences that take energy efficiency as seriously as aesthetics, among them the notable (R128) Sobek house(2). Built in the year 2000 and currently actual home of Werner Sobek, it was designed with a 'triple-zero' approach: zero energy consumption, zero emissions, and zero waste(3). The firm also tends to focus on special structures (in steel, glass, wood, and titanium), as well as advanced concepts for sustainable design(1). The latter has earned the firm great recognition and prestige for their innovations in green technology(2).
According to the firm, their main objective and philosophy is for the architect and the engineer to have a mutual understanding and cooperation when working on a particular project. The firm's team combines a wide variety of disciplines, including civil engineers, architects, designers, aircraft engineers, mechanical engineers, graphic artists, historians and theologians. The firm is currently working on various projects such as the Vienna DC towers in Austria, and the energy efficient Fund Tower in China.(1).
Selected Projects:


Sobek House (R-128), Stuttgart, Germany


Kll – Düsseldorf, Germany


Suvarnabhumi Airport – Bangkok, Thailand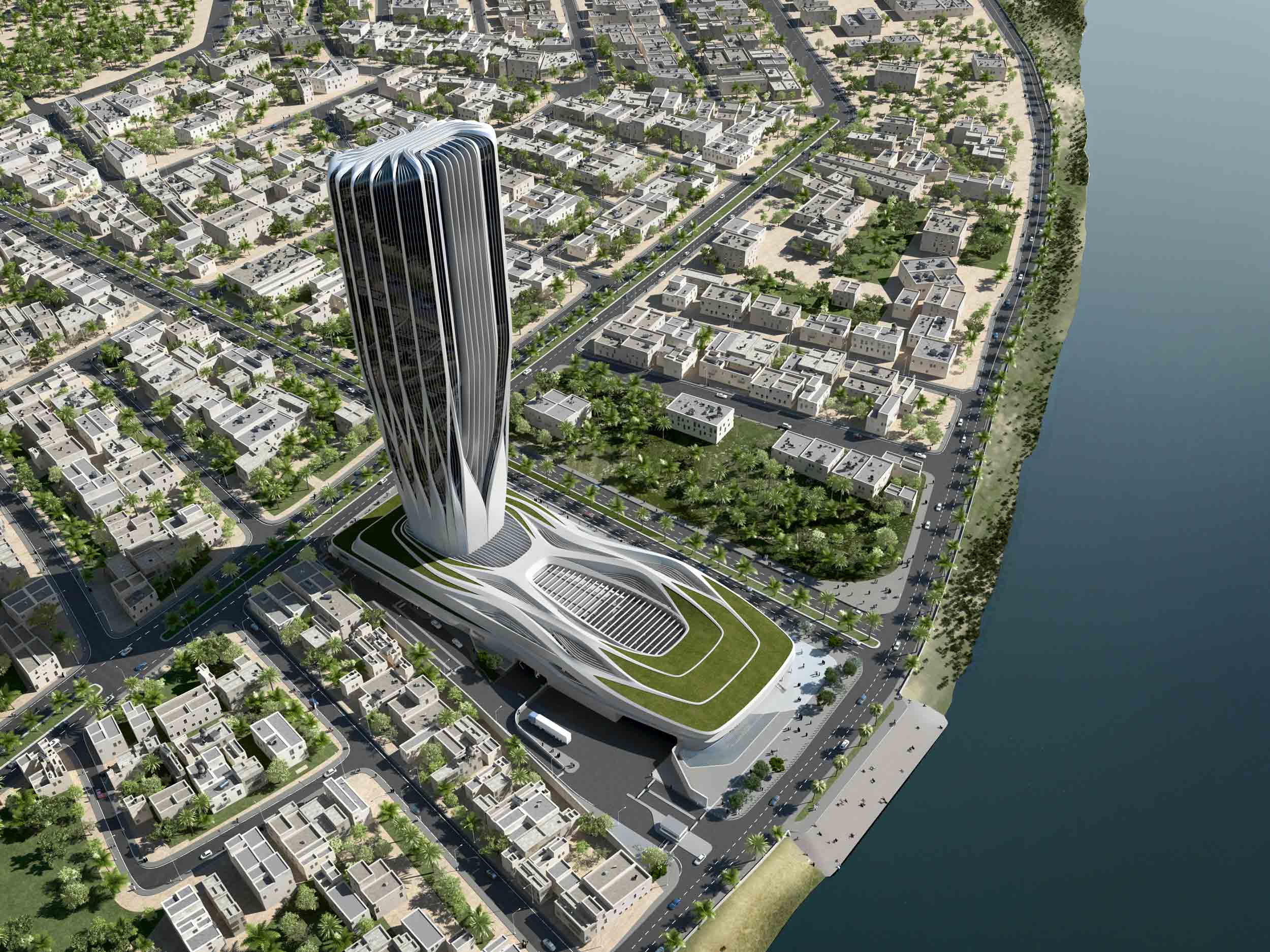 Central Bank of Iraq (CBI) – Baghdad, Iraq

Hamburg Cruise Center – Hamburg, Germany


Südwestmetall Reutlingen, Baden-Württemberg, Germany


Bayer Headquarters, Leverkusen, Germany
Sources/Additional Information:
(1) Werner Sobek's official website, with pictures and details of all projects (in English)
(2) Dwell profile on Werner Sobek
(3) Article "Detailing the Sobek House" on Architecture Week
(4) Sobek's 2008 Lecture at MIT Campus: "High-Eco-Tech: Building Avant la Garde"