Buro Happold
Buro Happold
Main Office:
Camden Mill
Lower Bristol Road
Bath
BA2 3DQ
UK
Additional Offices:
Abu Dhabi
Belfast
Berlin
Birmingham
Boston
Cairo
Copenhagen
Dubai
Edinburgh
Glasgow
Hong Kong
Jeddah
Kuwait
Leeds
Los Angeles
London
Manchester
Milan
Munich
New York
Pune
Toronto
Riyadh
San Francisco
Warsaw
Engineering Specialties:
Structural Engineering
Ground Engineering
Building Services Engineering
Sustainability & Alternative Technologies
History:
Buro Happold was founded by Ted Happold and seven other partners on May 1st, 1976. The original structural engineering practice was set up in Bath and specialized in lightweight structural systems. In that same year, the firm won its first major design project. Kocommas – the Kings Office, Council of Ministers and Majlis Al Shura Central Government complex in Saudia Arabia "involved structural and civil engineering design of the principal buildings, roads and car parks, including some very complex roof and shade structures."
Soon afterward, Buro Happold designed eight iconic umbrellas for the famous group Pink Floyd. They were made of aluminum and poly cotton fabric and could be manually raised.
The Millennium Dome, designed by Buro Happold in 1999, is "[o]ne of the most recognized – and talked about – landmarks in the UK." Through involvement of the firm's structural, geotechnical, infrastructure, environmental and building services engineering departments, Buro Happold "was awarded the prestigious MacRobert Award for its innovative design of the 320m cable net roof – the largest structure of its kind in the world."
The company grew quickly. Since then, Buro Happold's scope  has grown immensely, including services ranging from Project Management to  to Contamination and Remediation. In addition, the company has grown immensely and currently has a turnover of more than £50 million.
Selected Projects:

Massar Children's Discovery Centre

Umbrellas (for 1978 Pink Floyd concert tour)
Additional Projects:


Lord's Media Centre

Palace of Peace and Reconciliation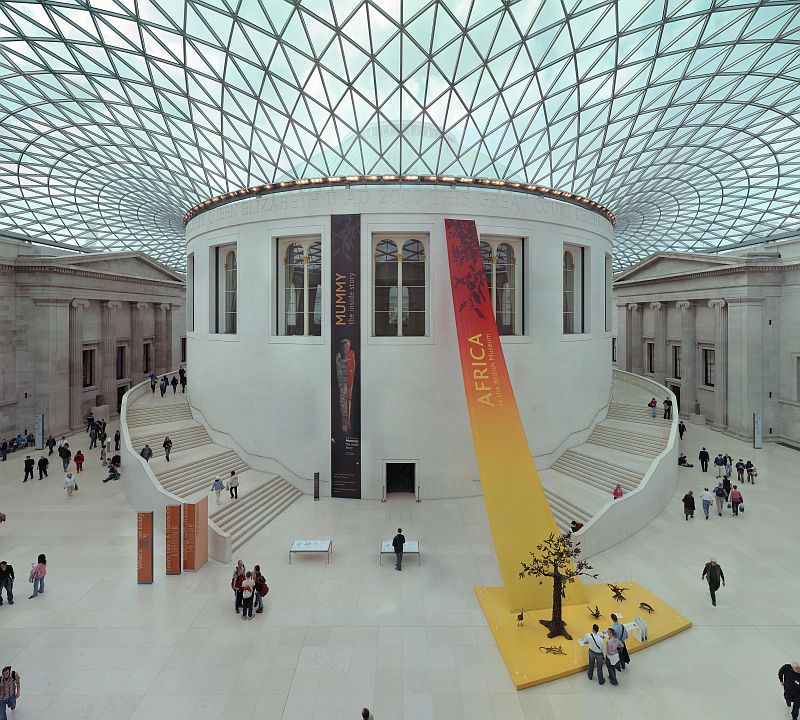 Queen Elizabeth II Great Court

The Lowry Performing and Visual Arts Centre

Downland Gridshell, Weald and Download Open Air Museum
Post authored by Anthony M. Garcia.
[All information on the firm Buro Happold is from their website, http://www.burohappold.com.